Configure Hotmail
How to configure your hotmail or msn email settings
1. Log into your email account.
2. Go to Options in the top right corner, see picture below.
---
3. Click on Junk Email Protection.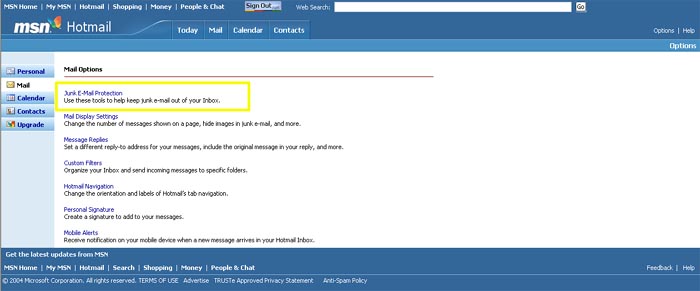 ---
4. Click on Safe List.
---
5. Type notification@digalert.org in the box and then click add.
---
6. Make sure that notification@digalert.org appears in the box below.
---
Now your junk filter will no longer filter any email from us.